Posted on: January 13, 2016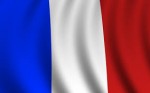 French Embassy – Universities Canada Travel Grant
The competition for the French Embassy – Universities Canada Travel Grant is now open. The grant is valued at $1350 CAD. Any student in the second, third or fourth year of their Bachelor's program, pursuing a for-credit activity in France, for up to four months in 2016-17, is eligible to apply. For-credit activities include university exchange programs and for-credit internships. This grant allows Canadian students to further their academic growth while gaining valuable international experience in a French-speaking environment.
This year, 10 travel grants will be awarded.
The application deadline is Monday, March 14, 2016. Further information regarding this program, including application requirements and forms can be found at http://www.univcan.ca/programs-and-scholarships/travel-grant-french-embassy-universities-canada/ .