Posted on: March 8, 2016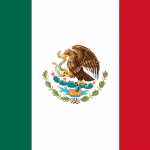 Mexico – Program for Canadian Aboriginal/Indigenous University Students
Deadline has been extended to Monday, March 14, 2016
The Universidad de las Americas Puebla (UDLAP) is proud to announce the opening of The Leadership Program for Aboriginal Youth for Aboriginal/ Indigenous Canadian students who are currently studying at the undergraduate level at a recognized Canadian higher education institution.
The program aims to strengthen the abilities of young leaders to accurately identify the necessities of their hometowns, provide solutions to local problems and generate public policy proposals to promote local developments. The program will take place from May 30 to June 24, 2016 in Puebla, Mexico. The program is funded by contributions from the Mexican private sector and education sector.Scholarships will be awarded to participants to cover the cost of the academic program, accommodation, food and transportation.
UDLAP will be looking for contributions from the Home University of each applicant. The contribution would be paid directly to UDLAP.
Last year's contribution was US$2500 to cover tuition, housing, food, travel, week-end activities. Successful applicants will have their trip organized by UDLAP. Participants will be coming from countries across the Americas, including the US and Canada.
UDLAP are looking for a wide distribution in all Canadian universities that have aboriginal students.
For full program and scholarship requirements, please click here.
For more information, please visit: http://www.udlap.mx/liderazgo/ 
Contact information:

Gerardo Medina
Planning and Logistics Office for The Leadership Program for Aboriginal Youth
Universidad de las Americas- Puebla (UDLAP)
Mailing address:        Sta. Catarina Mártir. Cholula, Puebla. C.P. 72810. México
Phone number:         011-52-222-229-2310 (dialing from Canada)
Email address:          gerardo.medina@udlap.mx