Posted on: March 12, 2018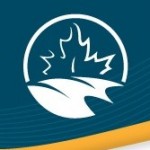 The Government of the Republic of Korea is offering scholarships at the Master's and PhD level for study or research in a variety of fields including Korean studies, humanities, social sciences, natural sciences and engineering. Scholarships are tenable from September 1, 2018
For program and application details, visit: Foreign Government Awards Program – Korea. Read a testimonial from a former recipient.
All inquiries regarding this scholarship program should be directed to: scholarships-bourses@cbie.ca or 613-237-4820.
Program name: Foreign Government Awards Program – Korea
Funding organization: Government of the Republic of Korea
Target audiences: Canadian students and researchers
Number of scholarships: 3
Duration: 2 years at the Master's level and 3 years at the doctoral level plus up to 12 months for language training
Inclusions: Airfare, tuition fees, language training, living allowance, and other eligible expenses
Deadline: March 21, 2018
Subscribe to the International Scholarships RSS feed to be kept informed of competition launch dates and other news relating to the International Scholarships Program of Global Affairs Canada.
Please do not hesitate to forward this information to your networks.